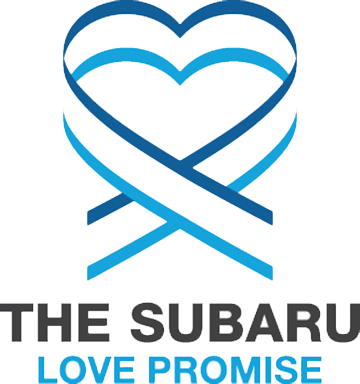 What is the Subaru Love Promise?
Subaru and our retailers believe in making the world a better place and the Subaru Love Promise is our vision of respecting all people. This is our commitment to show love and respect to our customers and to work to make a positive impact in the world.
How is Maita Subaru dedicated locally to the Love Promise?
Our Love Promise can be seen in various partnerships with local charities and non-profits. We're grateful for the opportunity, not only to be a part of our community, but to serve it as well.
Love Promise Stories from Maita Subaru
Subaru and Maita Subaru believe in making a positive impact on the communities in which we live and work. We uphold that belief through our Love Promise Community Commitment. Every month, we select inspiring stories from customers and partners from around our area who strive to support our collective commitment and feature them here
Kiwanis Subaru Room complete - Paula K
The Subaru Room here at Kiwanis Family house is complete! We are very excited that anyone that stays in this room will feel more at home, and surrounded by bright colors and a warm welcoming atmosphere. Thank you to Levi and Glen at Maita Subaru for making this all possible and completing the room. The mission of the Kiwanis Family house is to build a supportive, healing community around families who are impacted by medical emergencies, and this room fits right in for our community. Thank you Maita Subaru.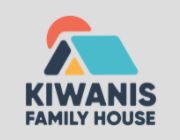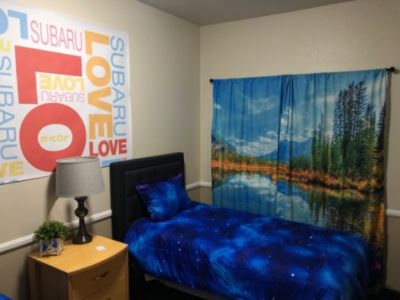 ---
UC Davis Comprehensive Cancer Center Thanks Maita Subaru! - Katie M
UC Davis Comprehensive Cancer Center was thrilled to receive a donation of 80 plush blankets and art kits for our pediatric patients on June 15th, 2022 from Maita Subaru and The Leukemia and Lymphoma Society through the Subaru Loves to Care Program! Thank you to both Maita Subaru and LLS for your continued support of our patients through this annual donation. It is only through the generosity of our community that we are able to provide the highest level of care and support to our patients and families. We couldn't do it without you!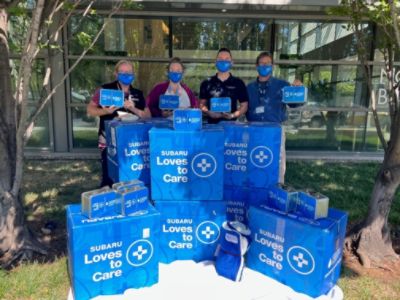 ---
Mira Loma High School Disneyland Grad Nite - Yvonne M
Mira Loma High School's Class of 2022 lost out on nearly two full years of their high school experience due to the pandemic, including junior prom, sports, and many other community traditions and social events that make these years so instrumental in our children's lives. We wanted to give this deserving class an unforgettable senior trip, so we secured tickets for Disneyland Grad Nite. As a result of Maita Subaru's donation, we were able to provide our students with snacks, special trip memorabilia, and even money for meals and souvenirs. Thanks to Maita Subaru's generosity, these graduates had the trip of a lifetime!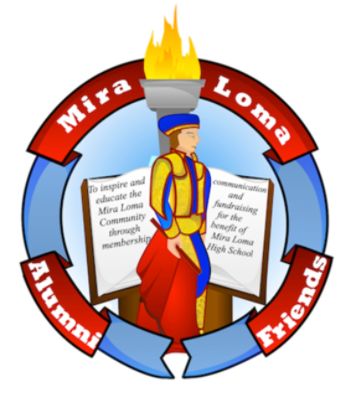 ---
4 Ever yours rescue and Maita - Nathaniel G
I just wanted to give a huge thank you to Maita Subaru and the 4 Ever yours Pet rescue for holding a pet adoption, Me and my partner were able to adopt the most loving 11 month old puppy named Lego! I always love showing up to the events that Maita Subaru puts on to help out local companies in our community. Being a long time Subaru Owner it makes me happy to own a vehicle that the brand cares more about just being a dealership and makes me feel like it really is a family of love. The staff that put on the 4 Ever yours pet rescue were so sweet and welcoming in helping us pick out the perfect pet and they absolutely fit the role of showing the Subaru love. Thank you again Maita Subaru for helping Lego find his forever home with us!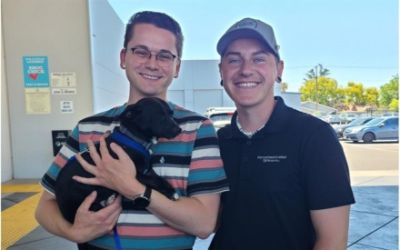 ---
Lasher Elk Grove Subaru ECOS Earth Day 4.24 - Ken G
Sunday, April 24, 2022 at Southside Park, Sacramento, CA, 11am-4pm Sacramento Earth Day is the largest Earth Day celebration in the Sacramento region, providing people with the knowledge and means to take care of our Earth. The theme this year was IN THIS TOGETHER !! The event was free and thousands of attendees were there throughout the day. The theme for the 2022 Sacramento Earth Day was "In this Together." And as a media support sponsor, LASHERS ELK GROVE SUBARU was one of the companies that helped make this well an amazingly well attended event on a gorgeous Sunday for Earth Day weekend ! The environmental community here in Sacramento demonstrates this shared belief. We can see it in the collaboration within the various organizations on issues from sprawl to environmental justice, from plastic waste to the big one: climate change. Locally, we are "In this Together" when we share information and resources to help our communities toward a more sustainable future. In the larger sense, no matter if you agree or disagree with the actions, remedies and policies concerning the effects of climate change or the future we face, all of us are "In this Together." Subaru Loves the Earth and Elk Grove Subaru share the feeling of responsibility to protect Earth's natural wonders and encourage partners and customers to engage in smart environmental practices, simply because it's the right thing to do.". As part of this, the event featured a link that connected to the new , all electric Subaru "Solterra " available soon in the Sacramento Region . Together they work and support efforts to reduce waste, safeguard resources for future generations, and preserve natural spaces – making real, meaningful commitments to these goals. Elk Grove Subaru and the Subaru foundation efforts to help replant one million trees in forests devastated by wildfires could not ring closer to home than here in Northern California . As part of our Love Promise, Subaru and Elk Grove Subaru have partnered with the National Forest Foundation to help replant 500,000 trees in areas devastated by the California wildfires. We believe it's a collective effort to protect and sustain our planet for future generations or as ECOS Earth Day points out clearly, We are ALL " In This Together " ! Subaru and Elk Grove Subaru. More than a car company. A local dealer you can Love ®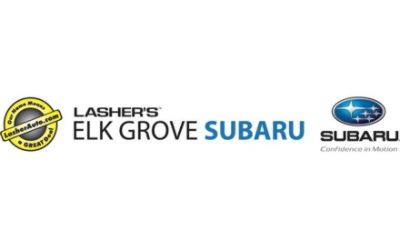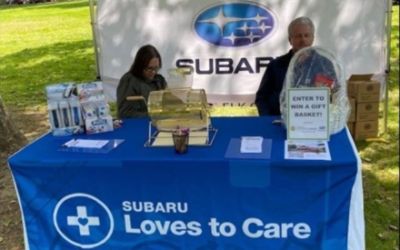 ---
Growing our Urban Forest for Earth Month - Alena J
The Sacramento Tree Foundation is so grateful for Maita Subaru's support for our early Big Day of Giving campaign during Earth Month! Together, we are enriching our community with the many wonderful environmental benefits of trees, like cleaner air, cooler temperatures, recreational green space, and wildlife habitat. Your generous $1,000 matching gift generates exponential support for our programs to steward our urban forest throughout its entire lifecycle, from harvesting acorns, to planting and caring for saplings, and diverting logs from the landfill to have a new life as urban lumber. Thank you Maita Subaru for helping us grow a greener and healthier future for the Earth and our community!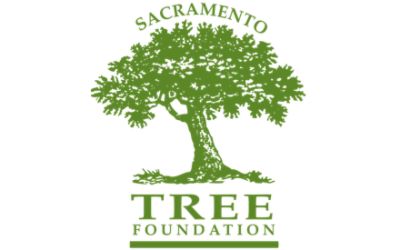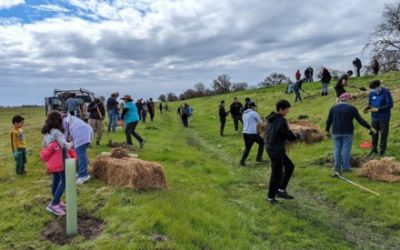 ---
Subaru Fest Sierra At Tahoe - Drew M
Sierra at Tahoe is still recovering from the Caldor fire that recently happened. To show support to Sierra At Tahoe, a few of our associates here at Maita Subaru including our Love Promise Champion Levi Whittaker traveled up to show their support for Subaru Winterfest and Sierra at Tahoe. The devastation was further than imagined. However we wanted to show sierra at Tahoe that we are here to support them and show up for the Sierra Family. Many of our associates have been going Snowboarding and Skiing for many years at Sierra and really wanted to get their foot in the door to help make a difference and find out about all the different reforestation efforts that are being put in place. Here at Maita Subaru we will find different ways that we can to help Sierra At Tahoe get back to the amazing Ski ranch they are known for. Love makes a Subaru, Subaru and We the Maita Family want to show our love for the Sierra at Tahoe Family.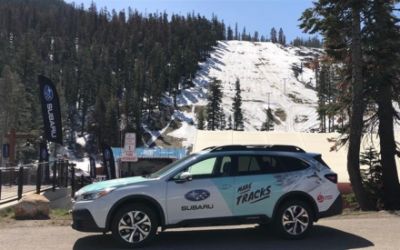 ---
Rescue SUV gets a new engine - Divya T
Miracles do happen. Just a little bit of history- We donated a Subaru to our rescue 1 year ago. Every single Penny to purchase this SUV was paid by us personally. We needed an AWD as we go to Reno twice a month to get dog food for homeless especially during snow it would be really useful. We bought the SUV from one of our adopters. She is a very sweet senior lady who had no idea if the SUV had any issues. We took the car to our mechanic and he said that the SUV had blown head gaskets. We dropped the car off and thought everything will be fine after it is repaired. By now we were $12000 down with purchase plus engine work on the car. After couple of months we took the Subaru to the dealership in Auburn to get service done as it was consuming a lot of oil. We found out that it still needed more work done on the engine and we should not be driving it. I was literally in tears hearing this. We didn't have 5K more to put towards this car. No way was I going to take a single penny from my rescue account to pay for this, so we parked the car in our garage and only drove it for near by adoption events to haul things. Couple of more months flew by and Lo and behold I got a call from Jan Gagliano. She said to me, "Divya I have been following you on Facebook and I am impressed with the work you do for these dogs. I heard you speaking with the service advisor and I would like you to bring the car to the dealership and Subaru will put a brand new engine in your car and that I will donate towards the engine personally."I could not believe it. I made her repeat herself twice. As tears started rolling down my cheeks I was so grateful for this blessing and for this amazing woman who went above and beyond to talk to the General Manager, order all the parts, the engine…We have no words to express our gratitude to Maita Subaru, Auburn Blvd, all the staff, all the mechanics for what they have done for our small rescue. May all their hands be blessed.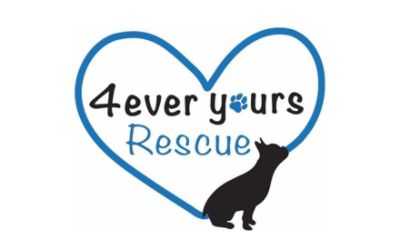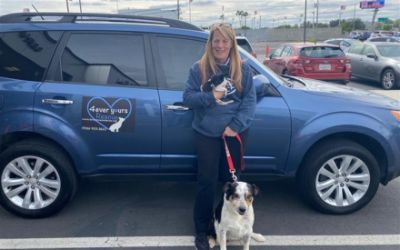 ---
Therapy Dog Team Rosa & LuLu - Rosa R
Rosa & Lulu have been a Therapy Dog Team since 2017 when LuLu was just four months old. Our desire is to make a difference in the lives of others through our therapy work. Visiting the sick and the elderly has changed our lives! When Covid hit in early March of 2020 we were disappointed, since we were no longer able to visit the patients and staff we grew to love and appreciate so much. So in order to brighten their days we started taking funny pictures of us doing every day things and sending them off to the 4 facilities we used to visit and around a dozen hospitals throughout the US. The response was overwhelmingly heart touching. We have recently published some of those pictures in our book, "The Adventures of Rosa & LuLu." So it is with great appreciation that we thank Maita Subaru of Sacramento for sponsoring us and donating copies of our book to Elder Creek Elementary, Oakridge Elementary, Windsor Care Nursing Home and University Post-Acute Rehab Nursing Home. Your kind generosity will reach many children and seniors in your area. Thank you very much Maita Subaru for giving back to your community through the Subaru Love Promise!! 🦮💕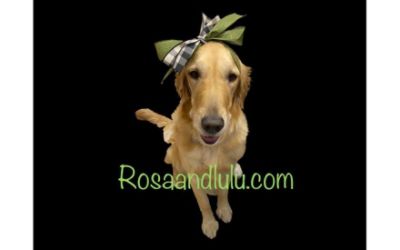 ---
Kiwanis Family House - Paula K
Our mission is to provide temporary housing and support to families of seriously ill or injured children and adults being treated at University of California, Davis, Medical Center, Sacramento. Our Vision is to continually provide convenient, restful, secure, and low cost accommodations for the families of patients being treated at the UCD Medical Center or at Shriners Hospital. Our Values are guided by the KIWANIS Service Motto: "Serving the Children of the World". We have had the pleasure of partnering with Maita Subaru Of Sacramento to provide temporary housing for families in need. We have a room dedicated to Maita Subaru in which they are working to provide a wonderful Subaru decorated space in our facility for family's to enjoy while they are staying with us. Thank you Maita Subaru and Staff for the continued efforts to help our community.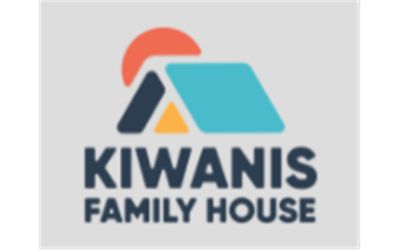 ---