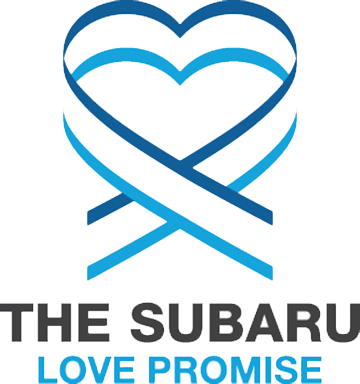 What is the Subaru Love Promise?
Subaru and our retailers believe in making the world a better place and the Subaru Love Promise is our vision of respecting all people. This is our commitment to show love and respect to our customers and to work to make a positive impact in the world.
How is Maita Subaru dedicated locally to the Love Promise?
Our Love Promise can be seen in various partnerships with local charities and non-profits. We're grateful for the opportunity, not only to be a part of our community, but to serve it as well.
Front Street Animal Shelter
The Sacramento Tree Foundation
Leataata Floyd Elementary School
UC Davis Comprehensive Cancer Center
Love Promise Stories from Maita Subaru
Subaru and Maita Subaru believe in making a positive impact on the communities in which we live and work. We uphold that belief through our Love Promise Community Commitment. Every month, we select inspiring stories from customers and partners from around our area who strive to support our collective commitment and feature them here
Help Preparing for a flood - Michiyo H
It was December 29, 2022 and I was running out of options for getting a handyman to unload sandbags from my Forester and place them around the perimeter of my house to protect it in heavy storms that were eminent. As a last resort, I called Darrell Lewis, Service Manager at Maita Subaru in Sacramento and left a voicemail. Darrell called me back and informed that Maita Subaru was sending Levi, a staff member to my house to unload sandbags from my Forester and place them around the perimeter to protect my house from floodwater. Levi, a technical advisor for customers of Maita Subaru came over and did what needed to be done in 15 minutes. Fortunately, Levi works out at a gym so he was strong and up to the task. I am pleased with the work that he happily did; everything worked out beautifully. That was service above and beyond from my Subaru dealer! So glad and appreciative for all they do for their customers!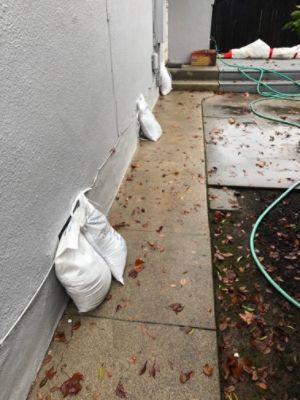 ---
Helping our community and shelters - Ryan H
Support from Subaru is allowing us to expand our programs to help not only animals in our shelter, but also our community. One of our new programs is our Homeless Outreach and Assistance Program (HOAP), which is funded through the City of Sacramento with extra support from donations from individuals and amazing organizations like Maita Subaru. Because pets are family, it is critical to help unhoused community members on their journey towards permanent housing. Mariah and her family lost their home and were faced with the reality of either living unhoused or losing their beloved dog as well. They spent months on waiting lists while living in uncertainty. Our HOAP team was able to work with their family to get Apollo quickly neutered, along with the other dogs and puppies at their camp, so that they were able to finally get into permanent housing. A huge thanks to Maita Subaru for always remembering the animals!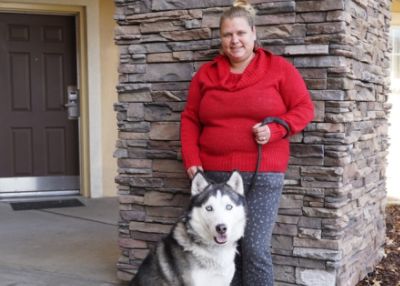 ---
Lyon Real Estate Annual Coat Drive - Liz G
We wanted to give a huge shout out to Maita Subaru Sacramento and Levi for helping us bring in new & gently using coats and winter clothing. We put this donation drive on every year, and it was amazing to be partnered with Maita Subaru to help us bring in more coats this year. Maita Subaru and their team were able to get 28 coats donated for us this year, and Levi was so kind as to bring them up to our office in Cameron Park. We look forward to partnering with Maita Subaru again as they were such a pleasure to work with. Thank you Maita Subaru!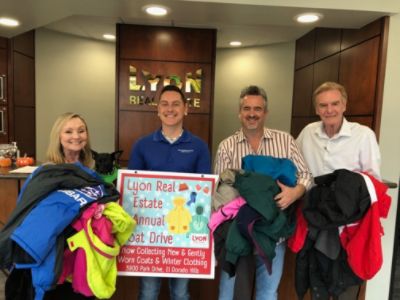 ---
Sunset finds her forever home with Maita Subaru Team Member - Phillip Z
Sunset finally found a place to lay her head during her senior years with Maita Subaru team member Samantha Schweitzer. Senior dogs can sometimes be difficult to find that perfect home that is willing to take on a senior dog who may need a soft landing spot in their senior years. Sunset wigged her way into her new mom's arm at a Maita Subaru Adoption Event held at Maita Subaru on October 16, 2022. Sunset had been with the Front Street Animal Shelter for almost two months with no interested adopters. Sunset was brought to the adoption event on October 16, 2022, and easily snuggled her way into Samantha's heart. Maita Subaru continues to support the Front Street Animal Shelter throughout the year, helping strengthen the human-animal bond throughout the Sacramento region. Maita Subaru team member Levi also volunteered at our free monthly vaccine, microchip, and pet supply clinic on October 9, 2022. We provided over 364 animals with vaccines, microchips, and other pet supplies.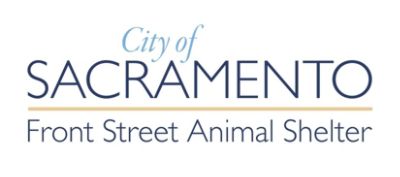 ---
Front Street Animal Shelter Vaccine Clinic - Shannon Q
We wanted to shout out Maita Subaru for the donation to help us put together and have a successful free vaccine clinic for the community! We were able to help 264 households and 364 animals total (254 dogs and more than 110 cats). Thank you to Levi the Love Promise Champion for coming out to be a part of the event and help where he could! We are always so happy to be partnered with Maita Subaru and continue to have successful events! Thank you Maita Subaru!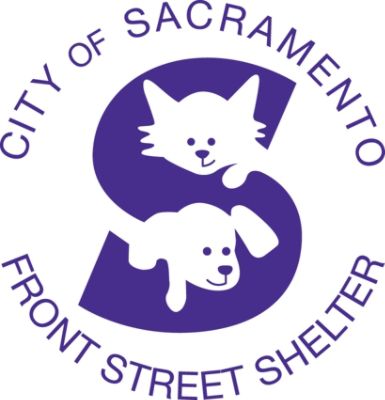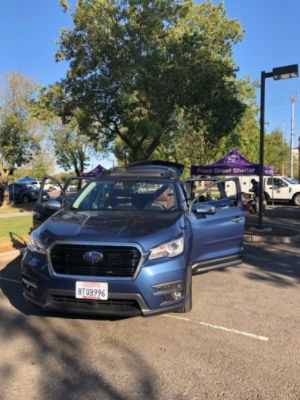 ---
Leataata Floyd Elementary School - Sam F
Our goal here is to provide a safe environment and challenging curriculum which will enable all students to become independent life-long learners and responsible citizens. With the school supplies and donation from Maita Subaru Sacramento for Subaru Loves Learning month, it helped us continue to reach our goal to provide our students with the best supplies and learning environment possible. Thank you to Levi who brought them down to the school just to meet with us and provide the planter box art kit and supplies that our students will love! Thank you Maita Subaru and staff for being so kind to our school, we hope you enjoy the thank you notes a few of our students have written for you all, we appreciate everything you do.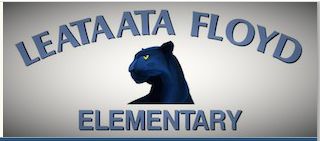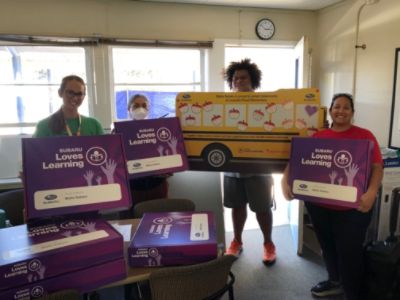 ---
Kiwanis Subaru Room complete - Paula K
The Subaru Room here at Kiwanis Family house is complete! We are very excited that anyone that stays in this room will feel more at home, and surrounded by bright colors and a warm welcoming atmosphere. Thank you to Levi and Glen at Maita Subaru for making this all possible and completing the room. The mission of the Kiwanis Family house is to build a supportive, healing community around families who are impacted by medical emergencies, and this room fits right in for our community. Thank you Maita Subaru.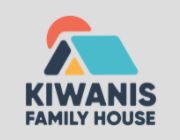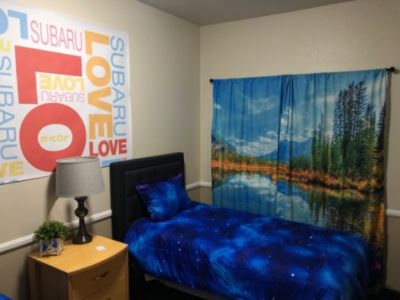 ---
UC Davis Comprehensive Cancer Center Thanks Maita Subaru! - Katie M
UC Davis Comprehensive Cancer Center was thrilled to receive a donation of 80 plush blankets and art kits for our pediatric patients on June 15th, 2022 from Maita Subaru and The Leukemia and Lymphoma Society through the Subaru Loves to Care Program! Thank you to both Maita Subaru and LLS for your continued support of our patients through this annual donation. It is only through the generosity of our community that we are able to provide the highest level of care and support to our patients and families. We couldn't do it without you!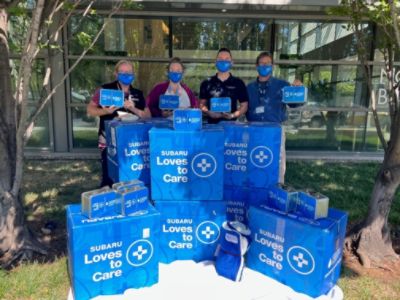 ---
Mira Loma High School Disneyland Grad Nite - Yvonne M
Mira Loma High School's Class of 2022 lost out on nearly two full years of their high school experience due to the pandemic, including junior prom, sports, and many other community traditions and social events that make these years so instrumental in our children's lives. We wanted to give this deserving class an unforgettable senior trip, so we secured tickets for Disneyland Grad Nite. As a result of Maita Subaru's donation, we were able to provide our students with snacks, special trip memorabilia, and even money for meals and souvenirs. Thanks to Maita Subaru's generosity, these graduates had the trip of a lifetime!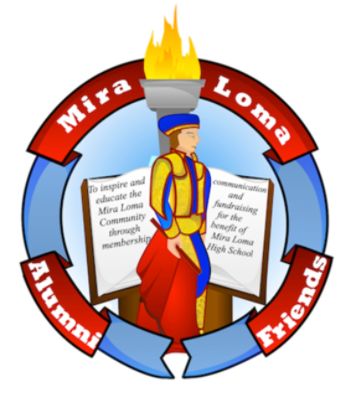 ---
4 Ever yours rescue and Maita - Nathaniel G
I just wanted to give a huge thank you to Maita Subaru and the 4 Ever yours Pet rescue for holding a pet adoption, Me and my partner were able to adopt the most loving 11 month old puppy named Lego! I always love showing up to the events that Maita Subaru puts on to help out local companies in our community. Being a long time Subaru Owner it makes me happy to own a vehicle that the brand cares more about just being a dealership and makes me feel like it really is a family of love. The staff that put on the 4 Ever yours pet rescue were so sweet and welcoming in helping us pick out the perfect pet and they absolutely fit the role of showing the Subaru love. Thank you again Maita Subaru for helping Lego find his forever home with us!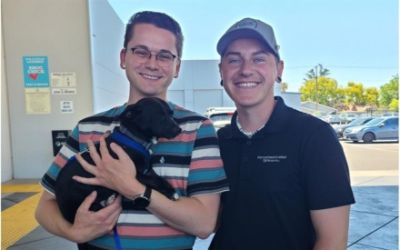 ---