The 2023 Subaru Love Promise Community Commitment Award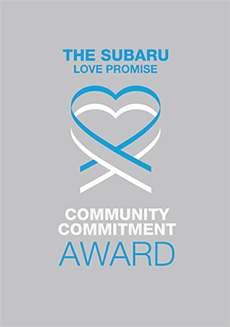 We've been nationally recognized for our dedication to our community and the Subaru Love Promise.
We're honored to receive the 2023 Subaru Love Promise Community Commitment Award. This award nationally recognizes Subaru retailers who are making the world a better place while demonstrating an outstanding commitment to supporting passions and causes in local communities. These efforts are focused in important areas such as the environment, community, health, education, and pets.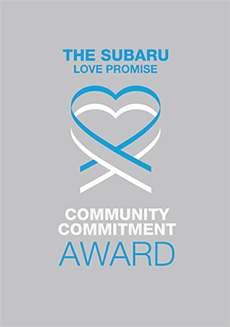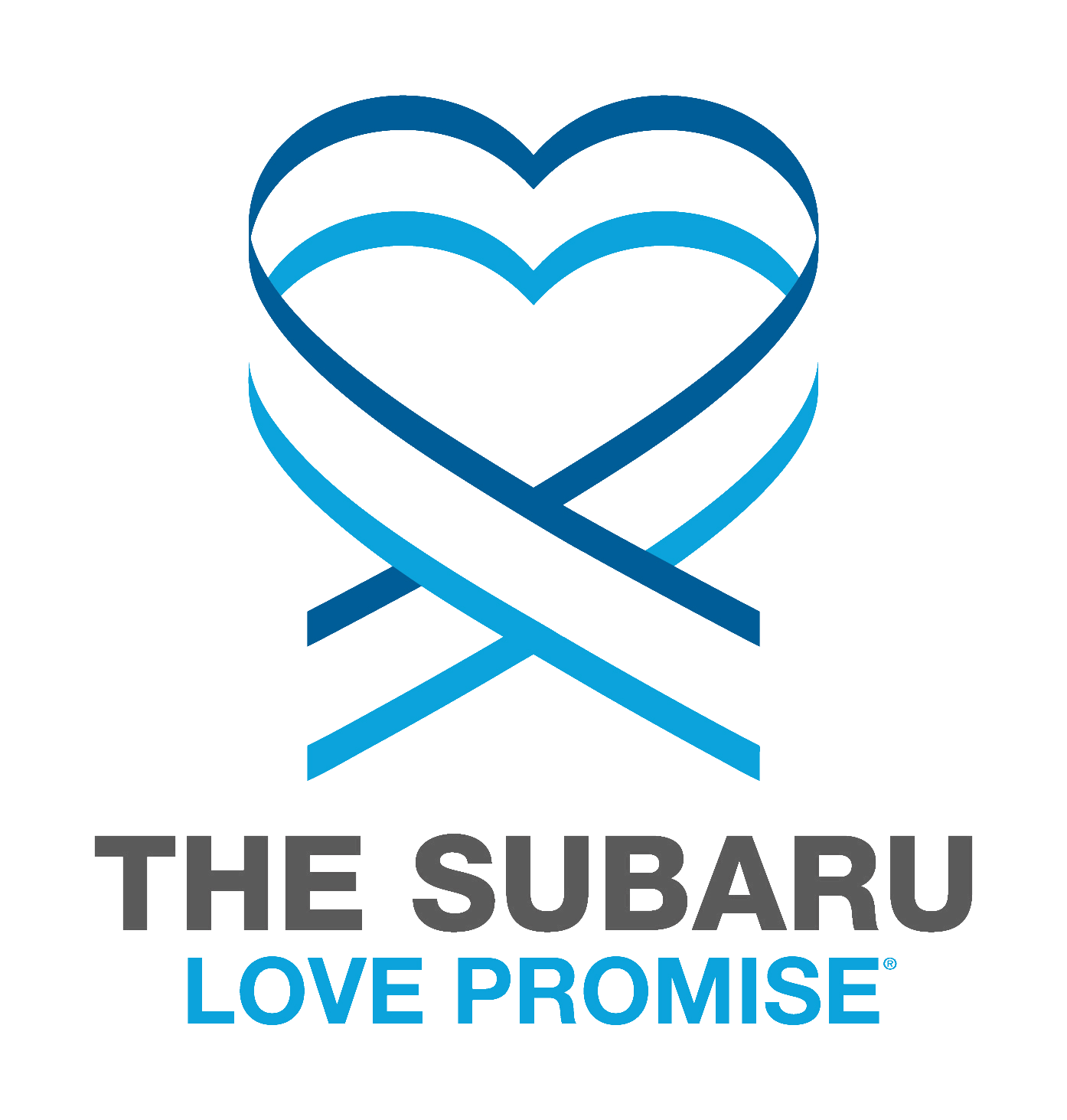 What is the Subaru Love Promise?
Subaru and our retailers believe in making the world a better place and the Subaru Love Promise is our vision of respecting all people. This is our commitment to show love and respect to our customers and to work to make a positive impact in the world.
How is Maita Subaru dedicated locally to the Love Promise?
Our Love Promise can be seen in various partnerships with local charities and non-profits. We're grateful for the opportunity, not only to be a part of our community, but to serve it as well.
Front Street Animal Shelter
The Sacramento Tree Foundation
Leataata Floyd Elementary School
UC Davis Comprehensive Cancer Center
Love Promise Stories from Maita Subaru
Subaru and Maita Subaru believe in making a positive impact on the communities in which we live and work. We uphold that belief through our Love Promise Community Commitment. Every month, we select inspiring stories from customers and partners from around our area who strive to support our collective commitment and feature them here
Helping families heal...Together - Paula K
Kiwanis Family House could not be more grateful for the dedication of Maita Subaru in helping our community thrive and heal. Kiwanis Family House provides low-cost housing for people experiencing medical emergencies, and Maita Subaru has really shown what "share the love" is all about. Over the past several years, with Maita's support, we have been able to provide over 1500 bednights to people facing the most challenging medical decisions. For our guests, these nights meant that they could focus on their medical care, focus on what matters most. For our guests, it means they never have to make the choice to sleep in their cars to receive care. To us and our families Maita has made a genuine commitment to improving the lives of so many. Kiwanis Family House is honored and humbled that Maita chooses our families.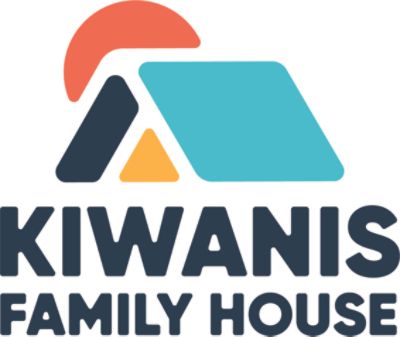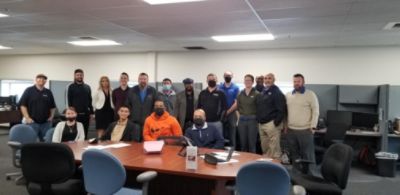 ---
Subaru Loves Trees - Alena J
Thank you to Maita Subaru for sponsoring our "Maita Subaru at 2" matching donation for Big Day of Giving! These funds go directly to our community by planting and caring for trees that make our neighborhoods thrive. The Sacramento Tree Foundation stewards our urban forest throughout its whole life cycle from seed to slab – starting with harvesting acorns from native oak trees in the fall, distributing seedling kits for students to grow seedlings in their classrooms, planting more than 12,000 climate-adapted trees throughout our region each year, and salvaging urban lumber at the end of a tree's life. Thank you for making the Sacramento region a greener and healthier place to live!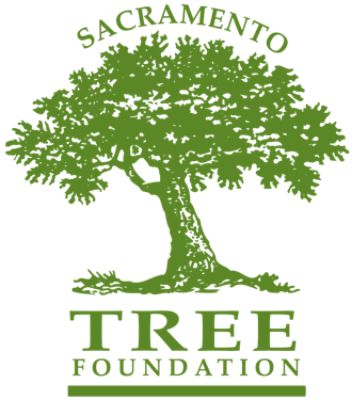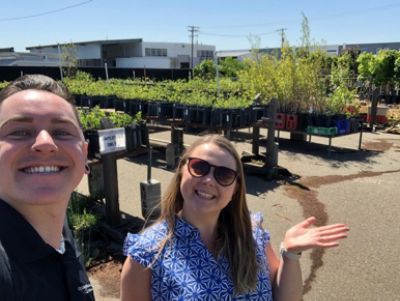 ---
Kites and Taiko at the Park😃 - Gary F
Just wanted to say Thanks to Glenn and all the staff at Maura Subaru for their help and support with the Kite Fun-Fly event on Saturday 18th of March. My family has been long time customers at Maita Subaru in Sacramento California for many years. I also happen to be a disabled US Army Veteran and like to try and support the community when I can.. especially activities for kids as my wife and I have two boys that are 18yrs and 13 yrs old and we try to get them away from the video games and on-line time when I can. So I had a crazy idea.. See if I can put together a Kite Fun-Fly event! So I had about six months to try and make it happen... I found and reserved a city park, invited the Sacramento Kids Taiko Dan Japanese drum group to come play while the kids flew their kites, found a local stunt kite group to do a demonstration, a local business owner to hold a Q&A class on how to fly fighter kites. I then spoke to City Councilwoman Lisa Kaplan's staff and before I knew it, she had her events planner offer to take care of all the issues with the event like vendors and food trucks. It allowed me to concentrate on the kite building workshops I had planned and putting the trophies together for the different classes- largest kite, smallest kite, most colorful kite, and best hand built/home made kite. There was a special award I didn't announce- the Kamikaze Award for the best crash.. I got a few kamikaze headbands and the kids loved it! We must have had about 100 people show up at the event and everyone had a great time and thought the Taiko drums was a neat choice to have at a kite event-some if the kids even got to play them! The event went so well that there will be another one next year!!😃 Once again I want to say thanks to Glenn and all the staff at Maita Subaru in Sacramento California. When I stopped by to extend an invitation to the staff, I was shocked when he offered me a donation for the event! It's nice to know there are still people like Glenn in this day who age who are willing to help and make our community a better place and want to support and see more events like this for our kids, parents and grandparents to have some fun together outside. The donation that Maita Subaru and Glenn made helped to put some big smiles on the faces everyone who showed up - especially the kids! Enjoy all! 😃 Photo 1: Sacramento Kids Taiko Dan Japanese drum group. Photo:2 Kids and parents at the kite loan table with myself Photo 3: Young girl flying a kite Photo 4: Local kite judges Photo 5: Parent and child at the event.
---
Bradshaw Animal Shelter: Mattias Maita - Hilary B
Thanks to the generosity of donors like the Sacramento Maita Subaru dealership, dogs like Mattias experience life without pain after undergoing years of suffering. Mattias came into the Sacramento County Bradshaw Animal Shelter as a stray, badly neglected, pit bull terrier. It took very little time for staff to recognize that Mattias was suffering tremendous ear pain. He manifested classic signs of chronic ear infections and inflammation. After years of the condition being left untreated, Mattias had lost most of his hearing, but intense pain persisted. Standard antibiotic treatment would prove ineffective. Shelter staff was impressed with Mattias' calm, friendly demeanor which was quite astonishing given his medical circumstance. He was relatively young and deemed adoptable once staff recognized what a special boy he was. But first Mattias presented a serious surgical challenge requiring a specialist with skills and experience beyond that of a shelter veterinarian. Mattias required a bilateral Total Ear Canal Ablation and Bulla Ostomy (TECA-BO) which is a very expensive procedure. A TECA-BO, caused by end stage otitis, involves a complete removal of the ear canal and middle ear leaving only the ear flap remaining. Mattias was placed in a loving foster home while awaiting his surgery and neutering. At around the same time, a generous donation from the Maita dealership was ear marked (no pun intended) specifically for Mattias. Mattias' surgery posed no surprises. After years of being greatly affected with end stage infection, the procedure revealed extensive scar tissue, mineralization, accumulated and purulent debris including fully lodged foxtails in his right ear canal. Everything found and the inner workings of both ears were removed. Once transferred from the specialist's clinic to the shelter, Mattias' first few days of recovery were rough. Although on painkillers, he could barely lift his head, seemed depressed and would not eat. Meanwhile his long-term foster family could not continue to keep him due to unexpected family reasons. A new foster family would be needed for a safe recovery in a loving home. The foster specialist at Bradshaw shelter found such a family. Within two weeks of being with his wonderful new medical-foster family, a still-stitched Mattias engaged with toys, ran in his new yard and played well with the family's two other dogs. Mattias was found to be a great walker on leash, not dog reactive at all. He also easily slept in a crate with no issue. He proved a quick learner with potty training and bonded fast with his foster mom, following her around the house like a baby duck. "Mattias Maita" is a great dog that was facing a shelter euthanasia due to his serious medical needs. It was a pleasure for the Bradshaw TEAM (Teaching Everyone that Animals Matter) Board to facilitate Mattias' improved quality of life with Maita Subaru. Shelter staff, volunteers and the TEAM Board thank the dealership for allowing us to be part of Mattias' journey for a new pain free life. Mattias' wonderful foster family has adopted their sweet boy.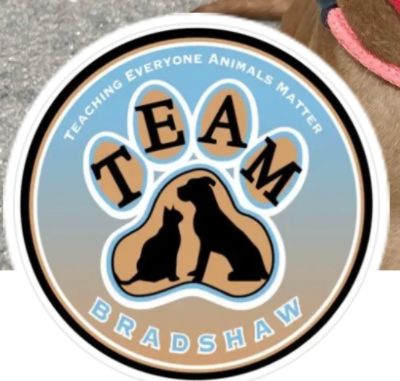 ---
Maita Subaru Supports Eric's Dream - Tamara C
Thank you, Maita Subaru (Sacramento, CA) for joining our efforts to fulfill "Eric's Dream" - the installation of a water well and the furnishing of a library at the Shambalai Secondary School in Tanzania. Eric Msechu attended this school as a young scholar on his path to a PhD and successful life in America. He dreamed of returning there to teach and enhance the learning opportunities for current and future students. These are students who still lack sufficient books and school supplies; and because delivery of potable water is unreliable, must still bring buckets to school to retrieve water from a nearby stream. Sadly, Eric passed away from a brain aneurysm in 2018 at age 43 - but his dream lives on. Eric's church family at Lutheran Church of the Resurrection (Granite Bay, CA) has joined his wife and family to bring his dream to reality. Our largest fundraiser to date was a gala Tanzanian dinner for 200+ guests held February 25. It included an authentic Tanzanian meal, entertainment by an acclaimed Tanzanian gospel singer, and both live and silent auctions. With proceeds from this event, funding for more than 80% of well installation has been achieved! Thank you, Maita Subaru, for helping support this event and helping keep Eric's Dream alive.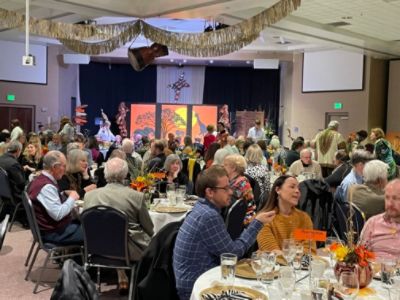 ---
Socks for Homeless Youth - Nicamer T
Subaru donated eight boxes of socks to Wind Youth Services, a youth homeless shelter and housing program in Sacramento. These socks couldn't come at a more opportune time as cold weather rolls in. At Wind, we provide shelter, case management, hot meals, shower, clothes, and hygiene to the youth who needs shelter. We collaborate with other agencies to link the youth to other housing opportunities that well suited for their needs. If you want to support our work, please visit www.windyouth.org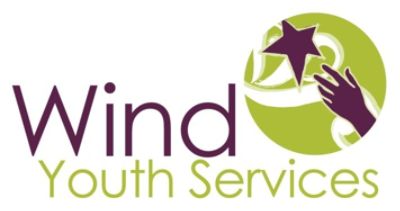 ---
Help Preparing for a flood - Michiyo H
It was December 29, 2022 and I was running out of options for getting a handyman to unload sandbags from my Forester and place them around the perimeter of my house to protect it in heavy storms that were eminent. As a last resort, I called Darrell Lewis, Service Manager at Maita Subaru in Sacramento and left a voicemail. Darrell called me back and informed that Maita Subaru was sending Levi, a staff member to my house to unload sandbags from my Forester and place them around the perimeter to protect my house from floodwater. Levi, a technical advisor for customers of Maita Subaru came over and did what needed to be done in 15 minutes. Fortunately, Levi works out at a gym so he was strong and up to the task. I am pleased with the work that he happily did; everything worked out beautifully. That was service above and beyond from my Subaru dealer! So glad and appreciative for all they do for their customers!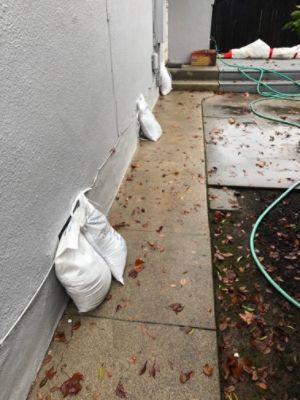 ---
Helping our community and shelters - Ryan H
Support from Subaru is allowing us to expand our programs to help not only animals in our shelter, but also our community. One of our new programs is our Homeless Outreach and Assistance Program (HOAP), which is funded through the City of Sacramento with extra support from donations from individuals and amazing organizations like Maita Subaru. Because pets are family, it is critical to help unhoused community members on their journey towards permanent housing. Mariah and her family lost their home and were faced with the reality of either living unhoused or losing their beloved dog as well. They spent months on waiting lists while living in uncertainty. Our HOAP team was able to work with their family to get Apollo quickly neutered, along with the other dogs and puppies at their camp, so that they were able to finally get into permanent housing. A huge thanks to Maita Subaru for always remembering the animals!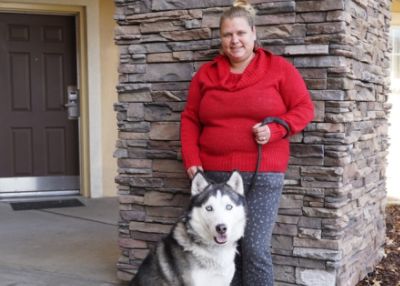 ---
Lyon Real Estate Annual Coat Drive - Liz G
We wanted to give a huge shout out to Maita Subaru Sacramento and Levi for helping us bring in new & gently using coats and winter clothing. We put this donation drive on every year, and it was amazing to be partnered with Maita Subaru to help us bring in more coats this year. Maita Subaru and their team were able to get 28 coats donated for us this year, and Levi was so kind as to bring them up to our office in Cameron Park. We look forward to partnering with Maita Subaru again as they were such a pleasure to work with. Thank you Maita Subaru!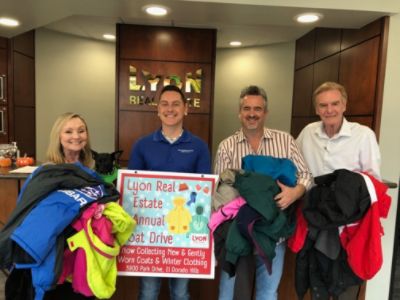 ---
Sunset finds her forever home with Maita Subaru Team Member - Phillip Z
Sunset finally found a place to lay her head during her senior years with Maita Subaru team member Samantha Schweitzer. Senior dogs can sometimes be difficult to find that perfect home that is willing to take on a senior dog who may need a soft landing spot in their senior years. Sunset wigged her way into her new mom's arm at a Maita Subaru Adoption Event held at Maita Subaru on October 16, 2022. Sunset had been with the Front Street Animal Shelter for almost two months with no interested adopters. Sunset was brought to the adoption event on October 16, 2022, and easily snuggled her way into Samantha's heart. Maita Subaru continues to support the Front Street Animal Shelter throughout the year, helping strengthen the human-animal bond throughout the Sacramento region. Maita Subaru team member Levi also volunteered at our free monthly vaccine, microchip, and pet supply clinic on October 9, 2022. We provided over 364 animals with vaccines, microchips, and other pet supplies.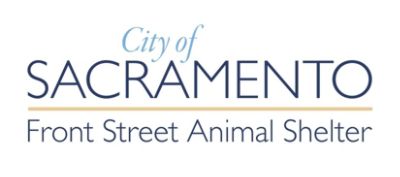 ---